Short Term Rental Services
Neighborhood Choice Services Short Term Rental Division was established by a team of professionals who recognized that there is a better way to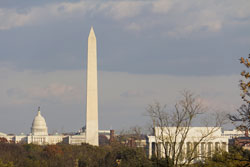 fulfill the corporate housing needs of our clients in the Washington, DC metropolitan area. When traveling for business or relocation, why stay in a hotel or hassle with lengthy leases when you can stay in your own fully furnished apartment at substantial savings. You will enjoy on average 75% more square footage, more living area, separate bedrooms and dining areas, full kitchens, and more amenities than most hotels. Furnished apartments, short term rentals, and executive rentals are comfortable and affordable hotel alternatives providing excellent temporary housing solutions for a wide range of needs. These rentals are conveniently located, providing you with many choices for a location close to work, amenities, shopping, and schools.
If you need advice or help deciding on a location for your next extended stay in the Washington D.C. metropolitan area just give us a call. We are local and can help you pick the perfect property. From large group moves to individual relocations, you can rely on our corporate housing team for your furnished temporary accommodations with fast, efficient, and reliable customer service.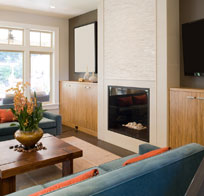 Neighborhood Choice Services is a full service corporate housing provider who caters to business travelers, government/military employees or individuals looking for short-term furnished housing. Our team is committed to taking care of all your temporary and corporate housing needs. In addition to finding you the perfect community to call home, we offer concierge-level services with a highly personalized touch. With over 20 years of experience in the Washington DC housing market, we are confident we can match your needs to form the perfect complement of apartment location and furnishings. Whatever your housing requirements might be, we are dedicated to making your stay an enjoyable, relaxing and worry free experience. We strive to find you housing that makes you feel most at home.
Why stay in a hotel when corporate short term rentals include:
Spacious, fully furnished, tastefully decorated accommodations
All housewares, cookware, dishes, linens, towels, and home electronics included.
Flexible lease terms, month to month, and short term rental options
Easy direct billing for corporations
Personal service 24 hours a day
Best selection of Corporate and Temporary Housing in the Washington D.C. metropolitan area

Residential Rental Services
Need to rent your home, condo, apartment, or investment property? Tired of the hassles of filling vacancies? Not getting results from online ads? No time for showings and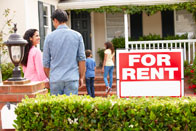 screening tenants?
Let Neighborhood Choice Services eliminate the hassles and fill your vacancies fast. We're different than traditional management companies. We'll show your property to the area's largest selection of quality renters. We'll handle all the advertising, marketing, showings, tenant screening, all the legwork....and best of all YOU ONLY PAY FOR RESULTS!
Neighborhood Choice Services can Rent your Investment Property.
We offer:
The largest source of renters in the Washington D.C. Metropolitan Area
Proactive marketing and exposure on heavily trafficked web sites
Experienced leasing professionals that can personally show your property
Executive clients for your short-term, furnished condo or home rentals
Professional signage for your home, condo or investment property
Optional Tenant Screening and Lease Preparation
Professional property management division to oversee your investment
You can expect the same exceptional service from us that you've come to expect from our Real Estate Sales department. In addition to assisting you with tenant placement, we utilize an extensive marketing network to attract qualified tenants seeking quality apartments and homes for which to rent.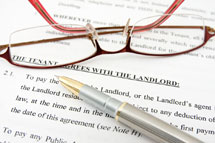 Our Rental Associates carefully screen prospective tenants to insure the best possible match for both the landlord and the tenant. Together with personally interviewing every prospective tenant, we coordinate employment, personal credit and past landlord verifications. Upon completion of our review, we present a completed tenant application and supporting documentation to you for your review and approval. But that's not all that we do. Upon your acceptance and approval of a tenant, we prepare and coordinate signing of appropriate leases, security deposit agreements, and required legal disclosures.
If you have an apartment or a house to rent, contact us today or fill in the online form below.